We are a nonprofit organization dedicated to help children around the globe in order to accomplish their dreams.
Children are the key to the future, therefore we support them through education, activities and health campaigns, providing them with the necessary tools to achieve their dreams.
We are based in San Jose, Costa Rica, HG Kaplan Foundation works to bring opportunities to improve the quality of life of the most vulnerable populations in Costa Rica and Latin America.
The Founder, Gary Kaplan started the HGKAPLAN FOUNDATION to help children around the globe follow their dreams and achieve all life has to offer!
We are managing more than fifty volunteer projects along with other organizations like CRHF throughout the country, working together to improve primary aspects like Education needs, health care, community development, all according to the needs of each population.
HG Kaplan Foundation has the support of volunteers from all over the world, this creates also a positive cultural encounter, bringing new experiences for both cultures. We offer a challenging and interesting orientation program and follow up throughout the time the volunteers are with us. The goal of this component is to motivate volunteers to continue their commitment to service after they leave in a more informed and meaningful way.
Who we are?
HG Kaplan Foundation is a private, non-profit organization committed to provide aid and bring solutions to a wide range of social problems in developing countries. Our mission is to encourage and support local communities in the creation of initiatives aimed to reduce the impact of poverty and relieve some of the challenges they see on daily basis.
Through the personal travels and experiences gained over the years, the Kaplan family has witnessed the effects of poverty and dedicated their own resources to substantially help as many people as possible. Thanks to their action, advocacy and leadership, the foundation has been able to meet the needs of hundreds of women & children in social risk and improved people's life and wellbeing.
Our Vision
The most precious gift you can give to someone is the chance to enjoy a productive life and live with dignity. We work to provide children and their families with the tools and resources they need to improve their quality of life, including everything from physical and emotional health to education.
We recognize that improving people's lives at the local level, where individuals take action in their own communities and assist their neighbors, friends and families, can positively affect the lives of children and young and build stronger and more supportive communities in the process.
Innovation is a must
We work to develop creative and fast solutions to real social problems, this way we save time and resources, but delivering solid solutions.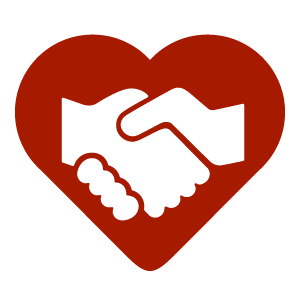 Integrity is the way
Our main value is honesty, it makes possible everything in our foundation.
Solidarity
We have people involved and organizations from all over the world sharing our same purpose and vision.
Every penny counts
We minimize administrative costs and maximize the productivity of our volunteers, this way we take better savings over your donations.